Since 2015, PHR has held an annual event to honor health professionals and activists on the front lines of the struggle to defend human rights. It's an opportunity to share in our successes collectively and to encourage and support the tireless efforts of those who fight for justice and who advocate for human rights, often at great personal risk.
This year we are thrilled to honor Syrian filmmaker Waad al-Kateab, co-director of the Oscar-nominated documentary For Sama and Syrian health professional Dr. Hamza al-Kateab with the 2020 Physicians for Human Rights Award. The harrowing true story of their survival in the war in Syria as captured in For Sama has moved millions of viewers around the world, and has served to vividly humanize the criminal and ongoing attacks on health care workers in the Syrian conflict.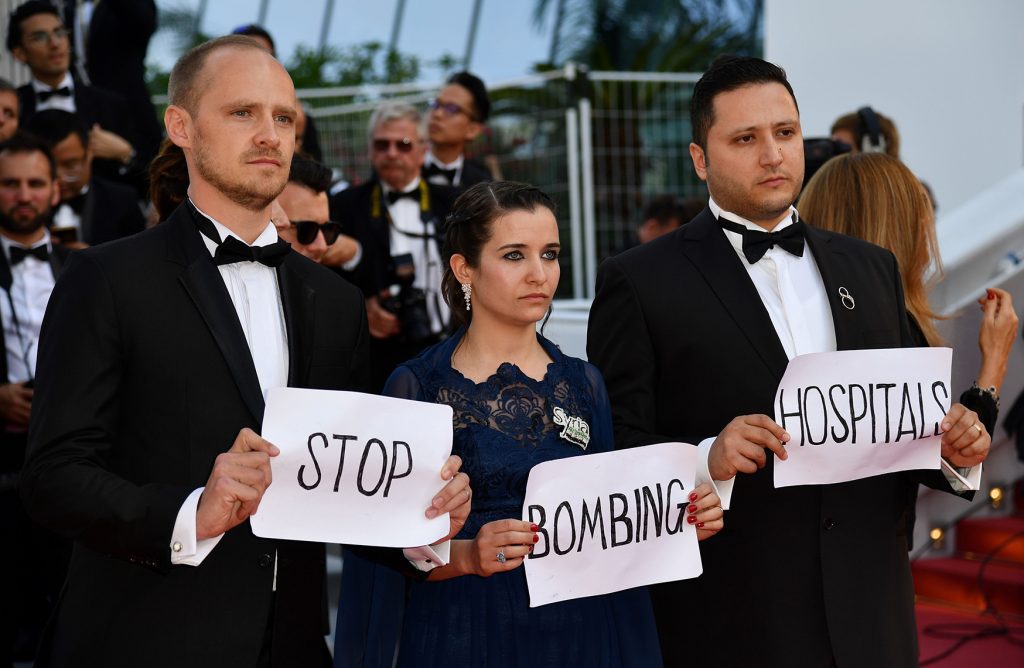 PHR's 2020 gala will be held on April 28, 2020.
About the film For Sama:
The documentary For Sama, directed by Waad al-Kateab and Edward Watts, is an intimate and epic journey into the female experience of war. A love letter from a young mother to her daughter, the film tells the story of Waad al-Kateab's life through five years of the uprising in Aleppo, Syria as she falls in love with Dr. Hamza, gets married, and gives birth to Sama – all while cataclysmic conflict rises around her. Al-Kateab's camera captures incredible stories of loss, laughter, and survival as Waad wrestles with an impossible choice – whether or not to flee the city to protect her daughter's life, when leaving means abandoning the struggle for freedom for which she has already sacrificed so much.
In addition to being nominated for an Academy Award, For Sama has won more than 50 awards, including the Prix L'Œil d'Or for Best Documentary at the Cannes Film Festival, the Grand Jury Award for Best Documentary at the 2019 SXSW Film Festival, and the best documentary award at the British Academy Film Awards.
---