Please join the 2021 Physicians for Human Rights Spring Event:
A Virtual Celebration of the Heroes of Health and Human Rights
Sunday, May 16th at 3:00pm PT/ 6:00pm ET/ 6:00pm GMT.
This page will continue to be updated with all the information you'll need to register for the event.
Since 2015, PHR has held an annual event to honor the brave individuals working at the intersection of medicine, science, and human rights to protect and defend the health, dignity, and fundamental freedoms of all people around the world. This year, our virtual celebration is dedicated to the medical, public health, and scientific experts; philanthropists; and advocates working to bring evidence- and rights-based solutions to the global COVID-19 response, and the thousands of health professionals – doctors, nurses, and first responders – risking their lives to provide medical care to those in need.
We are thrilled to present the Physicians for Human Rights 2021 Award to:
Richard Horton, FRCP, FMedSci. The award will be presented by Anthony Fauci, MD, Director of the National Institute of Allergy and Infectious Diseases (NIAID).
Richard Horton, FRCP, FMedSci
We are presenting the 2021 Physicians for Human Rights Award to Dr. Richard Horton, editor-in-chief of The Lancet, renowned global health expert, and PHR board member, for his extraordinary leadership and advocacy on global health issues and as a leading scientific and human rights voice at the forefront of the COVID-19 pandemic.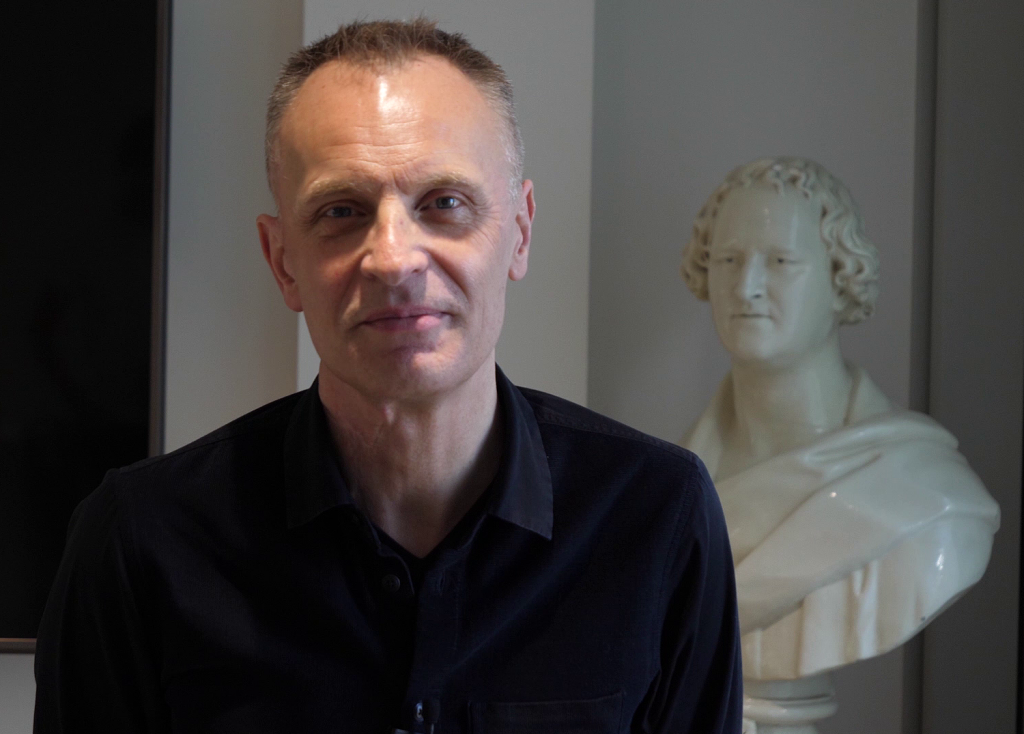 ​As editor-in-chief of the Lancet, Dr. Horton led the charge in telling the story of COVID-19; a new virus that was rapidly killing millions and extremely difficult to contain. Dr. Horton made it his mission to encourage nations to mobilize more quickly, and since then, Dr. Horton has become one of the sharpest critics of the public-health response to the pandemic in Britain, the United States, and other nations whose governments failed trust public health experts and science.
Dr. Anthony Fauci was appointed Director of NIAID in 1984 and has advised seven U.S. Presidents national and global epidemics, including HIV/Aids, Ebola, Zika and COVID-19. Dr. Fauci has become the leading scientific expert and outspoken national advocate on the U.S. government's response to the global pandemic.
Celebrating our Heroes of Health and Human Rights
We will also present awards to the following frontline health care workers and scientists for their work and sacrifice to keep our communities safe:
Ricardo Cigarroa, MD
Dr. Ricardo Cigarroa is a cardiologist in Laredo, TX. Affectionately called the "Dr. Fauci of South Texas," Dr. Cigarroa has worked to protect his community from the COVID-19 pandemic, by turning is practice into a COVID clinic, making house calls and accepting all patients who need care. Dr. Cigarroa has also been an advocate and leading voice in Laredo, Texas, educating community members in both English and Spanish on how to stay safe and holding political leaders accountable for properly protecting Texans during state's second wave earlier this year.
Nichole Quick, MD
Dr. Nichole Quick is a preventative medicine physician and the former Chief Health Officer for Orange County, California with over a decade of governmental public health leadership. In response to her COVID-19 mask mandate, Dr. Quick was met with death threats and protests at her home. Under pressure from both county supervisors and the public, Quick resigned in June 2020, the third high-level Orange County health official to do so during the pandemic.
Dr. Uğur Şahin, MD and Dr. Özlem Türeci, MD, Co-Founders of BioNTech
Dr. Uğur Şahin and Dr. Özlem Türeci are physicians, immunologists and cancer researchers whose mRNA research led to creating the first COVID-19 vaccine in collaboration with Pfizer. Dr. Sahin and Dr. Türeci developed, clinically tested and approved the Pfizer vaccine in an unprecedented eleven-month timeframe, enabling many across the globe to defend themselves against COVID-19 quickly.
Special Musical Guest Appearances by Yo-Yo Ma and Dr. Lisa Wong of the Longwood Symphony Orchestra.
We would be thrilled to have you join us in celebrating our extraordinary honoree and health care heroes, who despite countless threats to undermine their work, continue to fight for the health, safety, and human rights of others. We hope you join us and support PHR as an event sponsor or general supporter. For questions about donations and sponsorships, please contact Samaya Abdus-Salaam at sasalaam@phr.org or 646-775-8936.
Gala Co-Chairs:
Deborah D. Ascheim, MD and Tom Ascheim
Ashley Garrett and Alan Jones
Dana C. Stone, LMSW, OT and Andy Stone
Kerry J. Sulkowicz, MD
Gala Committee:*
Gala Committee in formation as of 4/1/2021
Kristin and Peter Auerbach
Marion J. Bergman, MD, MPA and Stanley M. Bergman
Bradley A. Connor, M.D., AGA-F, FIDSA, FACP, FRCPS (Glas)
Sherrye and David Dantzker, MD
Kathleen M. Foley, MD and Charles T. Foley
Lauren Halpern, Dropbox
Ali Khan, MD, MPP, FACP
Cynthia and Robert S. Lawrence, MD
Kristin and Austin Ratner, MD
Gail Saltz, MD
Donna Shelley, MD, MPH
Gerson Smoger, JD, PhD
2021 Gala Sponsors
Defender
Marion J. Bergman, MD, MPA and Stanley M. Bergman
Ashley Garrett and Alan K. Jones
Dana C. Stone, LMSW, OT and Andy Stone
Protector
MaryEllen Michele Heisler, MD, MPA and Jamie Tappenden, PhD
Cynthia and Robert S. Lawrence, MD 
Kerry J. Sulkowicz, MD 
Lois Whitman, JD, MS  
Advocate
Deborah D. Ascheim, MD and Tom Ascheim 
Auerbach Funds, LLC 
Sherrye and David Dantzker, MD 
Kathleen M. Foley, MD and Charles T. Foley 
Kristin and Austin Ratner, MD
Ropes & Gray, LLP
Gail Saltz, MD and Leonard Saltz, MD
Donna Shelley, MD, MPH and Larry Shelley