Colombia's recent past of civil war began in 1948 with "La Violencia," a decade long war between the Liberal and Conservative parties. The remnants of the Liberal party eventually evolved into left-wing guerrilla groups such as the Revolutionary Forces of Colombia (FARC) and the National Liberation Army (ELN), causing right-wing paramilitary groups to form in response. In the mid 1960s violence between these groups escalated into the Colombian Armed Conflict and in the 1980s this extended armed conflict developed into a drug war, fueled by the affluent cocaine trade in Colombia. Both guerrilla and paramilitary groups were heavily involved in the drug trade, which provided them with access to the international arms trade as well. These resources allowed paramilitary groups, previously dependent on the Colombian Army, to act independently.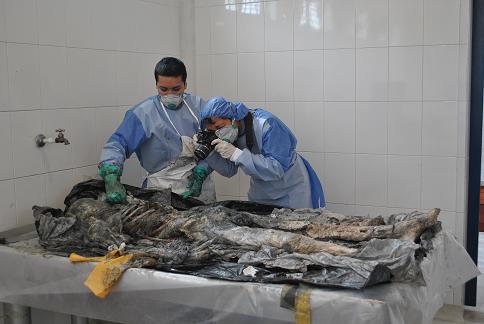 In 1999 the United States proposed financial and military support for Colombia as part of Plan Colombia, a reform initiative developed under Colombian President Pastrana Arango to combat drug-trafficking and left-wing guerrilla groups such as the FARC. In 2002 Colombia became a member of the International Criminal Court. In 2005 the Colombian Congress passed the Justice and Peace law, aimed at demobilizing paramilitary groups. The law has had some success, although it has been criticized for being too lenient on criminal paramilitaries. The ICC began following the situation in Colombia in order to decide whether investigation should be opened based on allegations such as the extradition of former paramilitary leaders to the US on drug charges, international support of armed groups, the use of child soldiers, and extrajudicial executions (also known as falsos positivos or false positives). Investigation by the Office of the Prosecutor was made public in 2006 however no formal charges have been made.
Although the violence in Colombia has decreased substantially in recent years, the armed conflict continues to this day and has led to many human rights violations on both sides of the offense, such as torture, mass killings, kidnappings, forced recruitment of young men and women, mass displacement of civilians, forced disappearances, and extrajudicial executions.
In 2008, the Colombian government acknowledged forced disappearances and posterior extrajudicial executions of 17 young men from Soacha, a working class municipality near Bogota, who had originally been falsely identified as belonging either to the guerrilla movement or other illegal armed groups. Since then, these "false positives" have poured in from across the country with as many as 3000 possible victims being identified over the last decade. It is estimated that over 400 Colombian armed forces personnel may have taken part in these killings in an effort to curry favor with superiors by demonstrating results, which were often rewarded by professional development and monetary bonuses.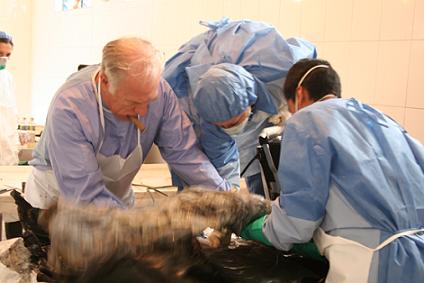 Obtaining justice for these "false positives" and their families is extraordinarily difficult as the victims are most often poor, uneducated, easily intimidated and without access to social, financial, or legal support. While recently there have been some positive steps in terms of government response to hold the guilty parties accountable, such as the Soacha case and the decision to forcibly retire 27 medium and high ranking army officials, the government has still failed to recognize many of the false positives, instead claiming that the victims were in fact killed in combat.
In 2010, the Colombian Interdisciplinary Team for Forensic Work and Psychosocial Assistance (EQUITAS), a local Colombian NGO that specializes in using forensic analysis to investigate human rights violations, requested PHR's assistance in investigating and documenting the evidence in a number of the "false positives" cases, as well as analysis of autopsies performed on several of the victims. In partnership with EQUITAS, as well as the Association for the Promotion of Social Alternatives (MINGA) and the Foundation Committee in Solidarity with Political Prisoners (FCSPP), the purpose of this study is to determine if there is any indication of evidence manipulation in an effort to make it appear as if the victim died in combat with the Colombian military. The reports generated from three of these completed investigations will be presented in the Colombian courts as evidence. Two additional cases are being analyzed by long-time PHR consultant Nery Osorio.