Rohingya refugee Tamir, 45, has been unable to walk since he was reportedly shot from behind by Myanmar security forces as he fled his village.
He told PHR doctors who examined him at a clinic outside Balukhali refugee camp in Bangladesh that he was in his house with his family approximately one and a half months prior when the Myanmar military attacked his village. His house was surrounded by soldiers with rifles. He and his family tried to escape on foot, running away from their village.
As he was running, Tamir was shot in his left lower leg from behind. He fell and was unable to get back up on his own. His family improvised a makeshift stretcher and carried him to Bangladesh. When they arrived in the camps, Tamir was taken to the hospital for treatment.
An X-ray of Tamir's left lower leg, which was examined by PHR doctors, shows a fully intact bullet still lodged in the soft tissue of the knee. The X-ray indicates a shattered fibula, a fractured tibia, and a fully intact bullet that can be seen still lodged in the soft tissue of his knee. Due to his injuries, Tamir is unable to walk or bear any weight.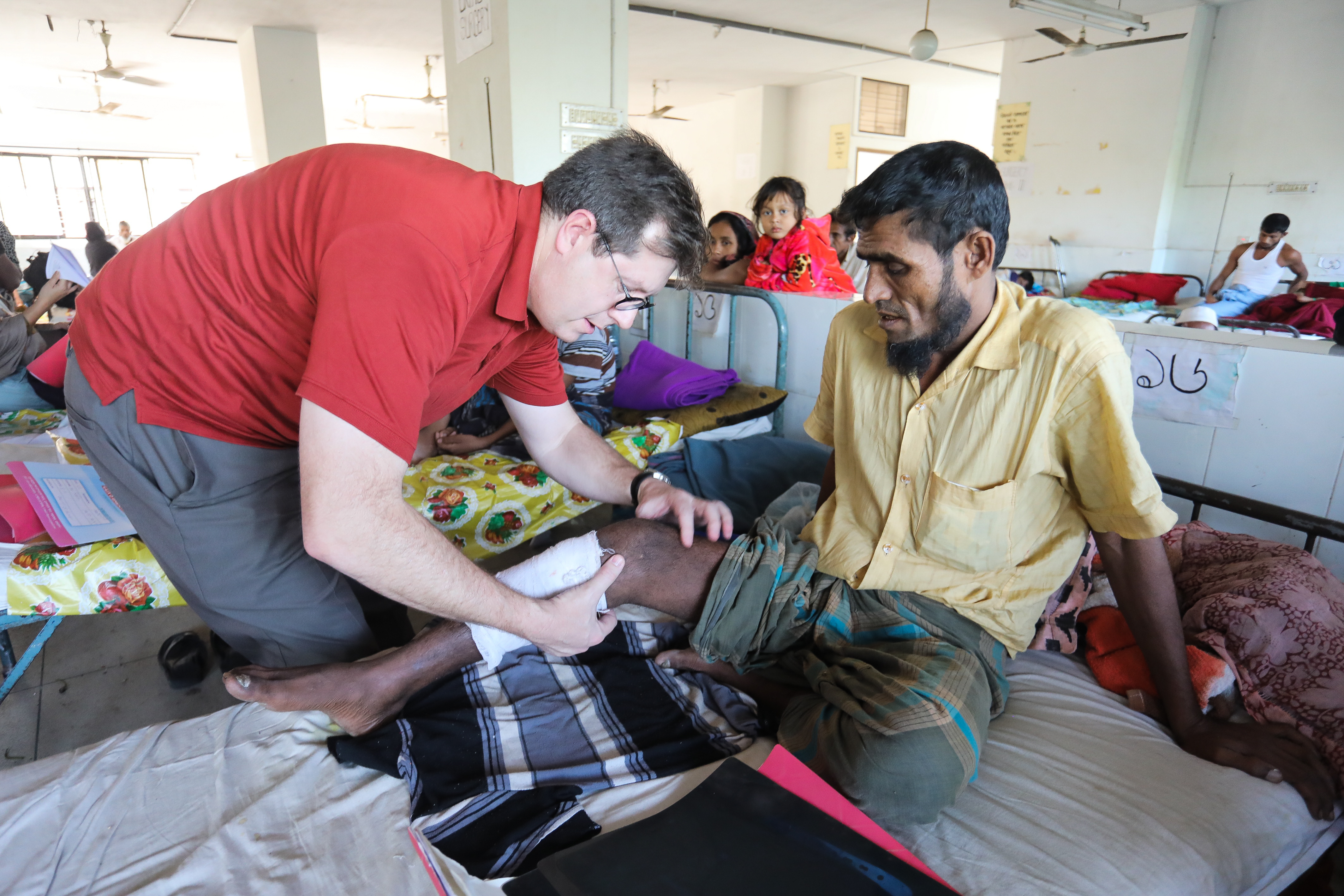 A subsequent X-ray taken post-surgery shows a surgically repaired tibia with rods and screws. However, PHR doctors said the imaging shows that Tamir's fibula is still damaged.
Although Tamir shows no sign of pain upon physical examination of the anterior aspect of the knee, his reported inability to bear weight, steady-point tenderness, and the X-ray showing only tibial repair suggest a slower and more complicated healing process for the fibula. Tamir said he is unaware of his plan of care moving forward, including whether any further surgery is planned.