For Immediate Release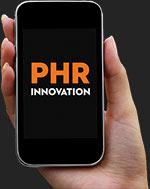 PHR has received first prize for its mobile forensic application, MediCapt, in the 2013 USAID-Humanity United Tech Challenge for Atrocity Prevention competition.
The Tech Challenge emerged from President Obama's Genocide Prevention Initiative, launched in April 2012, when he pledged to support creative 21st century solutions to prevent mass atrocities. The competition was hosted by InnoCentive, the award-winning open innovation, crowd-sourcing technology company.
PHR won in the "Safe Documentation" category for its creation of a tool for clinicians that combines mobile survey instruments for medical reporting with a secure mobile camera platform for photographic evidence collection. The app will help preserve forensic evidence of mass atrocities, including sexual violence and torture that can be used in courts. Health care providers will be able to use the app to compile medical evidence, photograph survivors' injuries, and securely transmit the data to authorities engaged in prosecuting and otherwise seeking accountability for such crimes.
"We are grateful for the vision of the White House, Humanity United, and USAID in encouraging innovation by those of us working with first responders to horrific crimes," said PHR Executive Director Donna McKay. "I'm so proud of PHR's Sexual Violence in Conflict Zones team that developed this mobile app in collaboration with our technology partners." 
PHR developed the new product with DataDyne, using its Magpi platform, and InformaCam, a joint endeavor of WITNESS, The Guardian Project, and the International Bar Association.
"I have seen how difficult it is for doctors and nurses to provide medical care for survivors while also trying to meticulously document their injuries," said Karen Naimer, director of PHR's Program on Sexual Violence in Conflict Zones. "I expect MediCapt will enable health professionals to gather the medical data needed so that their legal counterparts can manage the entire evidentiary chain more effectively."
"We anticipate that the international recognition that MediCapt receives from this award will result eventually in the widespread adoption of this new technology to help end impunity for mass atrocities," said Susannah Sirkin, director of international policy and partnerships at PHR, who developed the early concept of the instrument.
In addition to PHR staff, the product team includes PHR consultants Dr. Coleen Kivlahan, senior director, Health Systems Innovation and Policy, Association of American Medical Colleges; Dr. Ranit Mishori, associate professor and director of Global Health Initiatives, Georgetown University School of Medicine; Caitlin Howarth, human security and technology consultant; Dr. Joel Selanikio, CEO, DataDyne Group LLC; and Bryan Nunez, technology manager, WITNESS.
The Tech Challenge for Atrocity Prevention is a partnership between USAID and Humanity United.
Physicians for Human Rights (PHR) is a New York-based advocacy organization that uses science and medicine to prevent mass atrocities and severe human rights violations. Learn more here.