PHR uses forensic science to investigate, document, and advocate against torture of US-held detainees, and through its Asylum Program, to conduct medical and psychological forensic evaluations of survivors of torture and abuse who seek asylum in the US.
Current Investigations:
On the morning of her confirmation hearing, virtually nothing is known about Gina Haspel, President Trump's choice to lead the CIA. The agency has kept nearly every detail of her background a secret from the public and from Congress – an effort ultimately overseen by Haspel herself, as acting CIA director. But based on public sources, we know this: Haspel held leadership roles in the CIA's post-9/11 torture program and, as such, holds the shameful distinction of having helped the United States physically and mentally break human beings.
PHR urges permanent representatives of member and observer states of the United Nations Human Rights Council to support the creation of an independent international investigation into violations and abuses of international human rights law and international humanitarian law in Yemen since the start of the current conflict.
We, the undersigned human rights, civil liberties, and religious organizations, write to urge you to make public to the fullest extent possible without disclosing sources and methods, any reviews conducted by your agencies into allegations that US-allied forces of the United Arab Emirates and UAE-backed Yemeni forces have been responsible for serious abuses in Yemen.
PHR's statement outlines key findings of the Hoffman report and provides recommendations for accountability, policy reform, and justice.
This analysis by PHR of the SSCI report's executive summary builds on years of investigation and research documenting the systematic use of torture by the United States.
Featured Investigation
In 2009, Honduran President Zelaya's attempt to reform the constitution was seen as a threat by the military and legislative branch. It was thought Zelaya would attempt to eliminate presidential term limits, so on June 28 he was overthrown in a coup. Read More »
Featured Expert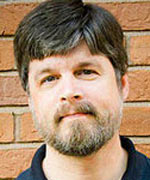 Dr. Scott Allen serves as medical advisor to PHR on our work in stopping torture and was lead medical author of PHR's reports "Experiments in Torture," "Aiding Torture," and "Leave No Marks." Read More »