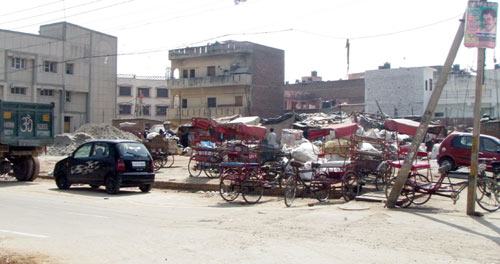 Two weeks ago I visited Delhi as part of PHR's ongoing efforts to document human rights violations against Burma's ethnic minorities and the situation of urban refugees. India is home to more than 100,000 displaced persons from Burma, of which only a few are officially recognized as "refugees."
Life for Burmese refugees is difficult in India. Because they are not citizens and are different culturally and linguistically from the local population, many are ostracized and persecuted. Travel costs, language difficulties, and the risk of lost wages from missing work prevent many Burmese from accessing healthcare.
Because Burmese do not have Indian citizenship or work permits, they are often overcharged by landlords and underpaid by employers who know they have little recourse. As a result, many of the refugees live in poverty. Sadly, life for most of them was not any better inside Burma.
Most of the refugees come from Chin State, where PHR documented and reported mass atrocities in our 2011 report, Life Under the Junta: Evidence of Crimes Against Humanity in Chin State, Burma. The report documented that in 702 randomly-selected households across Chin State, 91.9% of people reported at least one episode of forced labor and 14.8% of households reported that the army beat, tortured, killed, or abducted a member of their household.
Despite the difficult living situation in Delhi, refugees are resilient and desire to help one another.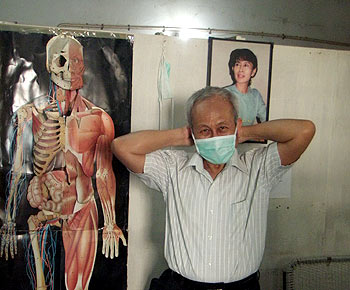 While in Delhi, I had the privilege of meeting with Dr. Tint Swe, a Burmese physician and former MP from the opposition NLD (National League of Democracy) party. Dr. Tint Swe runs a free clinic in a predominately Burmese neighborhood. Since the clinic opened in 2004, Dr Tint Swe has delivered over 240 babies, and last year his clinic saw 11,000 patients.
I also met with Benhur Sang Lian, who advocates for refugees living with HIV. Benhur Siang Lian visits over 70 HIV-positive refugees, interpreting for them at clinic visits and educating them on their medications, nutrition, and how to prevent the spread of HIV. He became involved in the work when he saw the difficulties a friend of his was facing caring for his HIV-positive son.
None of the refugees who spoke with me were ready to return to Burma, despite the reports of change in that country. Refugees said they left Burma because they wanted more freedom or to escape harassment by the military. Their opinions have not changed: most said that they believe things would be the same if they were to return to Burma now.
The struggle for democracy in Burma is not over, and the Burmese government must do more to reconcile differences with ethnic minorities.